Most Recent Happy Business Loan Clients
Many companies claim to help people achieve their goals. We can prove it. See what some of the great people we've worked with have to say about Torro.
Woodys TV Sales and Service
Content Of Review: Regardless of the outcome Corbin was extremely patient with me. Answered ALL my questions, very knowledgeable about the process and very personable. My best experience thus far. A true professional.
James Helms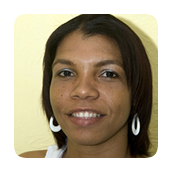 Mia's Boutique
The Rep was very kind and very patient with me. He gave me time to pull up my credit score. Also, he explain to me the steps I had to take, in order to get my app approved very well.
Renauda James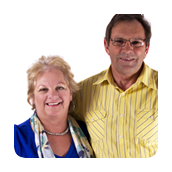 Sanderson & Sons Farming
We had a vendor on the fence and were not prepared to take on the order. The vendor decided to move forward and we need some bridge capital. Torro had us $32,000 in under a week. Order filled and one satisfied client!
Hobert K Sanderson
Real Reviews From Satisfied Customers We've Helped

Jeff Heaton PC and Associates
Awesome! Hope was a very good person to do business she was very understanding she helped me with everything that she could. Hope is a god send for someone who is trying to get a business loan.
Jeff Heaton & Catherine Riley

Alleans Southern Cuisine
Our Stove died Friday night and we were unable to operate. Our bank told us 30 days before we were funded. Torro got us $10,000 in 72 hours and we are back in action! Thanks again!
Tonya Wright

Hokkaido
We were approached by one of our competitors main accounts to take it and run with it but were short on expansion capital. Torro was able to get us $40,0000. Still can't believe it.
Kurtis Lott

Archie Comics
Thanks to Torro I was able to grab a second location across town that was already built out. There was a 10 day window to close the deal. Torro was able to get me $150,000 in under a week.
Jon Goldwater

Jonathan Jones
I would tell all who ask of me where or how i gotten my help from is Jaris he is very helpful and would recommend everyone to speak to him.
Jonathan Jones

Personal touch mobile detail
I'm still going through the process, but so far the team that has been working with me are professional, prompt, and courteous.
Brenda Faith Truedell

Artists with a Servant's Heart
Wow! I'm blown away by not only how easy the process was, but also how completely fantastic Ben was. He offered support, and even was supportive of our mission...which meant so much. I'm so excited to be moving forward with our business and organizations plans. Thank you Ben for being so cery polite, helpful, and encouraging
Crystal Jordan

Raineyday529
Hope is a Great Asset to your Business. She was very polite and personable. Hope was knowable about what she was doing. It was a pleasure talking to Hope.
Leslie James Rainey

Buck Stops Here Dollar Store
He was very pleasant to speak with. I run a dollar store and he was very patient with me as I tried to work with him and take care of customers at the same time. I'm still not sure if I'll qualify for the financing that I'm seeking but, although he could not guarantee anything, he was very encouraging.
Lydia Price
<!-end->